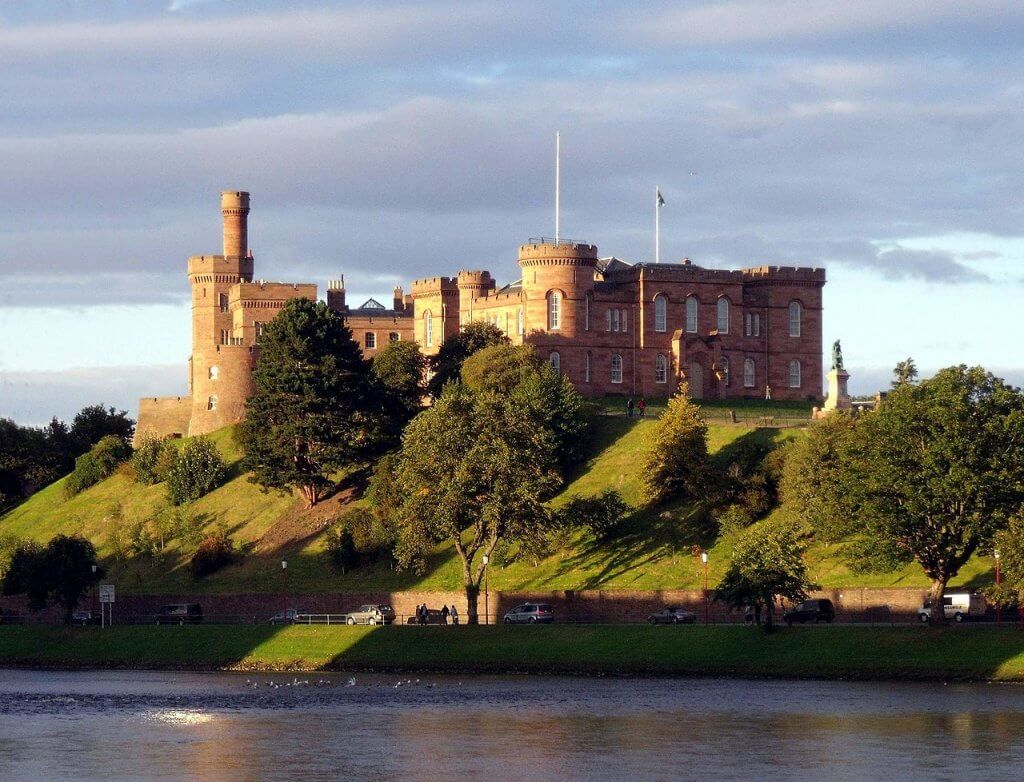 As well as being an entrepreneur, I also sit as a member on various boards and my most recent meeting took me to the lovely city of Inverness which is probably around 4 hours away from me in Inverclyde.
I have been only once before but regrettably I think I was too wrapped up in my work to really enjoy the city, so I made sure this time I would enjoy every moment.  So, the first step was to ditch the car and take the train – it was such a pleasant journey!  I know Scotland, and particularly the Highlands, is well known for the beautiful scenery but I don't think I've ever seen anything quite so picturesque.  Miles and miles of countryside, farmhouses and animals…a far cry away from my upbringing in Delhi or our office space in Greenock (although that does have a different kind of beautiful view that I have already talked about here).  Rather strangely for this time of year, it was also a beautiful day which just made it all so much better.
We stayed at the Macdonald Drumossie Hotel and it was very elegant with friendly and attentive staff (not advertising, just appreciating a very pleasant stay here.)  Even the taxi driver who took me here from the train station was super friendly… He knew my accent wasn't local and made such an effort, asking questions about where I had come from and offering recommendations for restaurants and places to go.
I have heard a lot about Inverness and the tourist attractions it offers so I was intrigued to get out and see some for myself. The castle looked magnificent and will definitely be on my list of things to do the next time I'm in Inverness!  Again, I just didn't allow myself enough time to really take everything in.  On this trip, I was happy just to wander and look around without really having a plan.  My favourite part of the city was being surrounded by so many different styles of buildings.  The Highland and Islands Enterprise building where we had our meeting is a modern masterpiece contrasting against the old fashioned and traditional buildings which populate the city.  Of course, you can't go to Inverness without having a look for Nessie… sadly for me, there was nothing to be seen!
Having the opportunity to see more of so many fantastic cities is one of the many benefits of my board appointments… I'll be sure to keep you all posted on my next adventure!