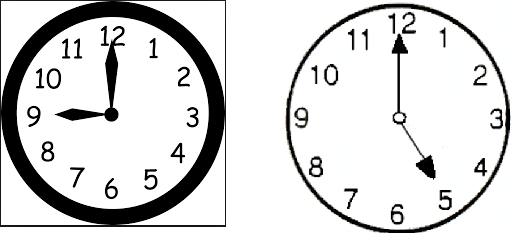 There has been talk recently about the demise of the traditional Monday-Friday, 9-5 working week.  Gone are the days that this was the most desirable and steady shift pattern and now we are engulfed in flexi-time, job sharing, earlier mornings or nightshifts.
A recent survey has shown that only 6% of the working population still work these "traditional" hours.  With childcare commitments, international companies having customers in totally different timezones and those working in careers with shift patterns that simply cannot adhere to these hours, it is not surprising that this figure is so low.
Our office is no different – of course, some of the team do work 9-5 and that works well for them but allowing flexibility is the key to ensuring all of our departments are excelling in the way that they are.
As I mention a lot in my talks, I started my business journey just before I had my first daughter and as it began to grow, I realised that I would have to go to business meetings all over the world when she was only a baby.   To me, the only obvious solution for that was to take my daughter with me.  She visited so many countries in the first year of her life as I developed new markets across almost every continent.  I would always check with the company first that it was ok for her to come along and I was never told no.  This experience stayed with me as I began to take staff on and my team grew to include other working mothers.  I have always encouraged flexibility to ensure that they do not have to sacrifice a lot of their family time whilst still ensuring they feel like an integral part of the team.
Our Financial Controller Beth is one example of this:
"Working at PG Paper gives me the perfect work/life balance.  I work 3 days in the office and do a further 'day' (7.5 hours) from home at times convenient to me over the course of the week.  As I have 2 small children this means I get to spend quality time with them, do the school run and attend various school events without needing to take time off work.  I tend to do my extra 7.5 hours in the evenings when the children are in bed.  This also allows me to work on projects without being interrupted by phone calls and emails.  The flexibility gives me the best of both worlds in terms of family and working life."
With customers all around the globe, it doesn't make sense for all of our sales team to work 9-5… it would just become a constant cycles of missed calls, voicemail messages and emails being sent with no hope of reading a reply until the next day in the office!  As a way of showing dedication to our customers, a few of our sales team work to be as close to their market's 9-5 working day as they can.
Another example from PG Paper is our Sales Manager Natalie:
"Being in an international business it is necessary and far more effective to be able to work out with the usual 9-5 office hours.  Having flexibility to work from 12-8pm twice a week, allows me to be able to speak with my customers located in Latin America, who are mainly 5 hours behind GMT.  This means that I can be in contact with them during their working hours and not have to communicate just by emails. Technology makes communication so much easier also as a lot of my customers prefer to whatsapp, skype or call me on my mobile, usually later in the afternoon and evenings, so it's quick and easy to do and means I don't miss anything important.  Having the ability to work flexible hours and utilise all communication forms through technology gives better service to my customers as well as better work/life balance for me."
I believe that flexibility is the key to effectiveness.  By compromising with my staff, they can adapt their working hours to suit both their customers and their personal lives.  This creates a happy atmosphere in the office and everyone knows that a happy office is a productive office!