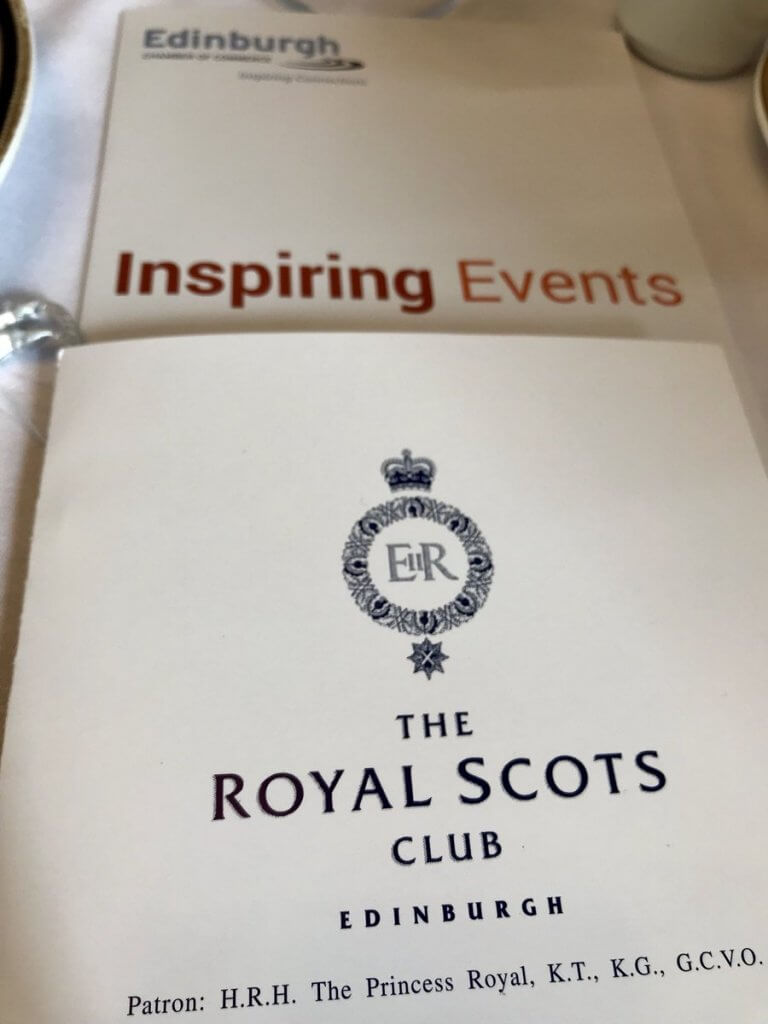 I wanted to say a quick thank you to everyone who took the time to come along to my Entrepreneurial Lunch at the Royal Scots Club with the Edinburgh Chambers of Commerce last week.
After a lot of rescheduling and changes due to my ever-changing travelling needs, I finally managed to attend the lunch on the 24th of July.  Although, as I confided to my audience, I nearly never reached Scotland in time! After a 2 hour tussle with Immigration at Delhi Airport and a missed flight, I finally made it with little time to spare.  It was hectic but of course, as I always say, I don't do things in life the easy way so I guess it was to be expected!
The Chambers of Commerce are such a huge benefit to businesses at all stages of their journey, particularly in the early stages.  The advice and networking opportunities they provide are vital to finding the connections that you need in other countries.  I have used various Chambers both before and during my PG Paper journey and have nothing but good things to say about the experiences I had.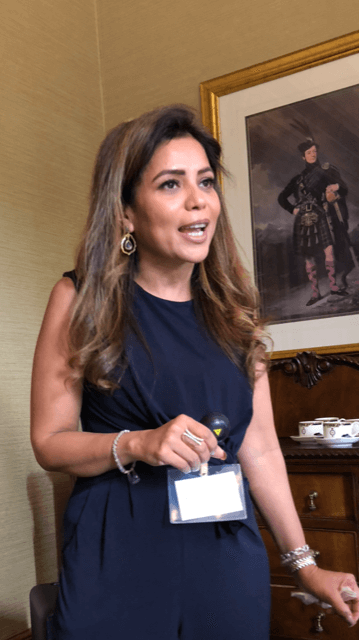 It was an honour to be asked by the Edinburgh Chambers of Commerce to host the Entrepreneurial Lunch and the people I spoke to afterwards had such great experiences of their own – I definitely think a few of them should be next to host a similar event and share their stories!
As I have said previously, I have never really thought of my journey to where I am today as being inspiring as it was just every-day life for me.  However, hearing the positive feedback and comments after my talk was so lovely and I appreciate the time that you all took out of your day to come along and spend the afternoon with me.
I must also include a special thank you to the staff at Edinburgh Chambers of Commerce who were so patient with me having to change the dates and ensuring I did not miss out on this opportunity – it is hugely appreciated!