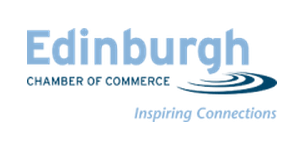 Continuing my ambition to help increase the numbers of successful entrepreneurs in Scotland, I have teamed up with Edinburgh Chambers of Commerce to take part in their Entrepreneurial Lunch events, bringing together both already successful and aspiring business owners to share their experiences and offer help and advice to others.
These lunches are a fabulous opportunity for networking and taking your business to the next level – I have always found networking events like this to be vital to increasing the exposure of your business and what you are offering.
On the 24th of July, I have been invited along to the Royal Scots Club in Edinburgh not only to attend the lunch but to share my entrepreneurial journey. I will be highlighting the ups and downs of my 15 year career with PG Paper and the other projects I have become involved with due to the growth of my business and my team before talking briefly about the charities I have come to work with both personally and with my company.
Chambers of Commerce are a huge benefit to businesses at all stages of their journey from advice to trade links to networking opportunities and I will also touch on my experiences with the various chambers I have worked with in the past.
It would be great to have some of you come along to the lunch and see what we can learn from each other.  There are still tickets available so if you would like to read some more information on how you can attend, please follow this link: https://www.edinburghchamber.co.uk/events/event?eid=5AC2E747-3C8E-47FB-A59F-55D00AC82F31.
Hopefully see some of you there!