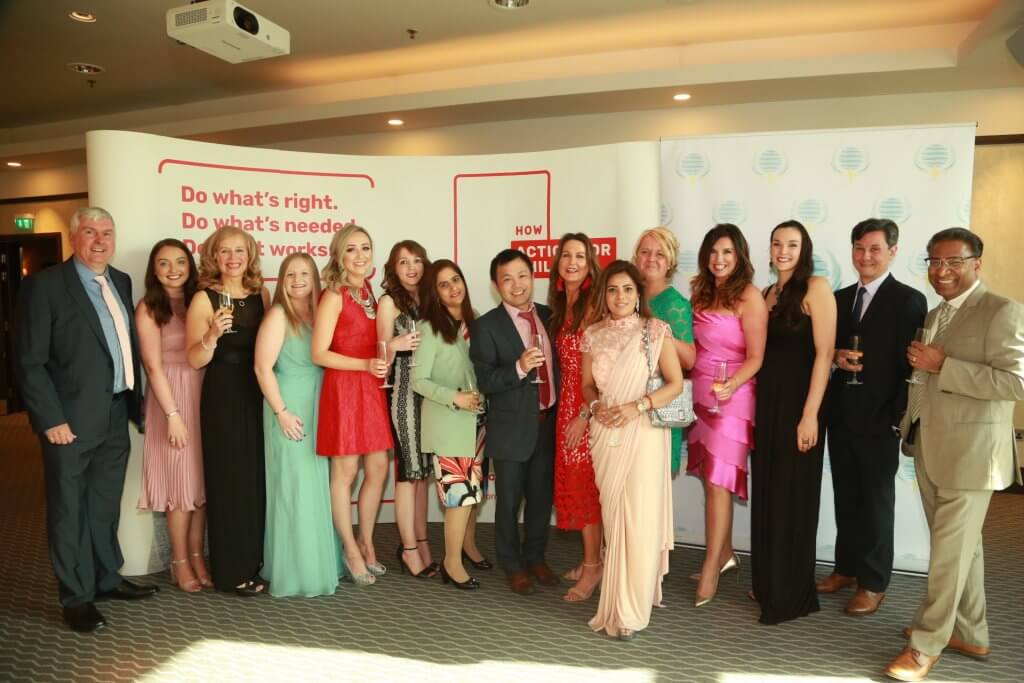 For the last 9 years, PG Paper has actively supported Action for Children Scotland by being the official sponsor of their annual sports dinner at the Hilton, Glasgow.
This year was no exception and on Friday the whole team got our glad rags on for what was promising to be a phenomenal night with the wonderful Mr David Haye.
The night began with a meet & greet and some photo opportunities and everyone came to the same conclusion that David Haye was just one of the nicest and most accommodating of guests – he never said no to a selfie or personalised videos for friends and the guests all loved this!
Once again, the main event was hosted by Peter Martin and the same as every year, we were all in stitches laughing at him, he really is hilarious and so entertaining.  I couldn't imagine anyone else in his place – he definitely needs to come with a PG certificate though!
Peter's interview with David was so endearing.  Listening to David reminisce about his family and the loving upbringing he had was uplifting during an event focused on raising money for children who didn't have such a luxury – he put his success down to this close-knit family unit, reminding us all how crucial the money we raised on Friday would be for disadvantaged children.
Thanks to generous raffle prizes, auction prizes and plentiful donations from all attending, we managed to raise a record breaking £108,000 for Action for Children Scotland and I am so humbled to have been part of such an achievement.
I would like to extend a thank you to the guests who joined in the night as part of the PG Paper representation, to the Hilton Glasgow for providing a beautiful venue and impeccable service, to Peter Martin for just being his hilarious self and finally, to David Haye for being the perfect gentleman and an inspiration to us all.