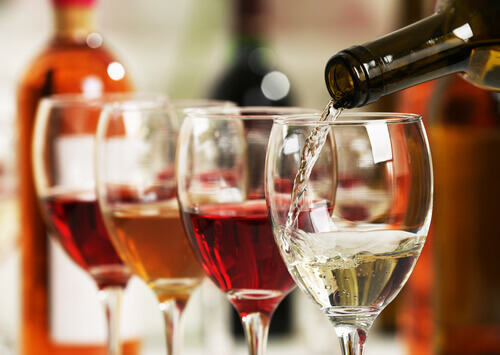 As a team this year, PG Paper have decided that we will arrange more team building activities and actually spend some time together, other than the usual trying to work out how much to sell the latest paper for or the best way to ship the latest orders from one end of the world to the other. Our first activity really brought out some hidden characters and allowed us to learn more about the lives of some of the newer members of the team.
After some deliberation, we settled on a wine tasting session as our first this year and we had the pleasure of hosting Majestic Wine Glasgow to teach us about the wines of the world.  Thank you again to Will who came along to host the session and impress us with his wines of the world knowledge.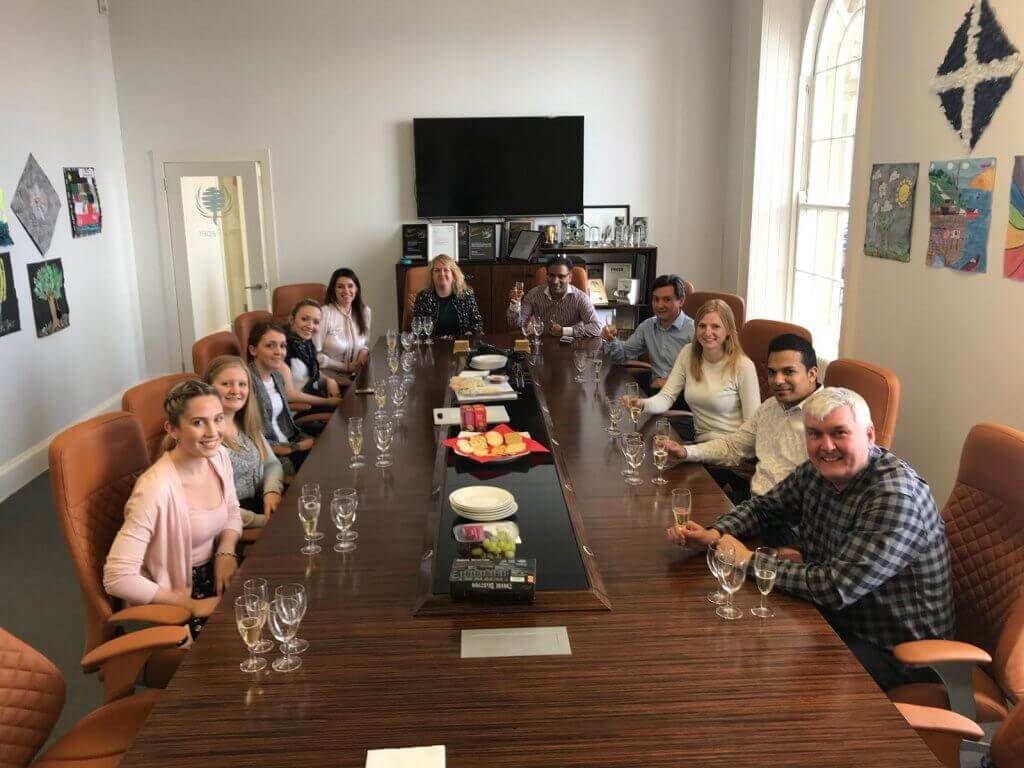 We were split into teams for "blind testing", first comparing sparkling wines before moving on to the whites and reds.  For each round we were tasting for grape variety, where in the world it was produced and the price point of each wine with points awarded for each correct guess. Bringing in this sense of competition was perfect for the PG team – we have a few competitive personalities in the office! Congratulations to Fiona & Phil ("The Winos") on being the winning team and taking home bottles of Majestic Wine's finest Definition wines as a prize.
Never a group to want the night to finish early, we headed off to our local Indian restaurant for a follow up meal. The bonding continued over some curries as our multicultural team discussed their own backgrounds and traditions.  With Indian, Scottish, Peruvian, English and American backgrounds, it was definitely an interesting chat. The highlight for me was teaching the team some Hindi (I may even have included some naughty curse words to keep it light!)  The pronunciation wasn't too bad but it definitely gave us a laugh.
I'll keep you posted on our upcoming team days, looking forward to some more laughing with my team and maybe even learning some Spanish from Leandro, our funny Logistics Coordinator,  next time?